Dinnington Group Practice serves the whole of Dinnington, Anston, Woodsetts and some of the surrounding villages, check with the practice for further information. Our team of 70 includes thirteen GPs, six nurses, three health care assistants, practice managers, medical secretaries, information technology, reception and cleaning staff.
We offer a full range of personal medical services and provide specialist services including clinics for heart disease, diabetes, asthma, minor surgery, cryosurgery, travel and vaccination advice, family planning (including IUD and implant fitting and removal), baby and child health, ear care, physiotherapy, counselling, well women and men checks, new patient checks and appointments for medical examinations (e.g. for HGV license or insurance purposes). We also offer an on-site dispensing service at our Woodsetts Branch Surgery for eligible patients. Car parking is provided at the Dinnington, North Anston and Woodsetts surgeries and disabled access is provided.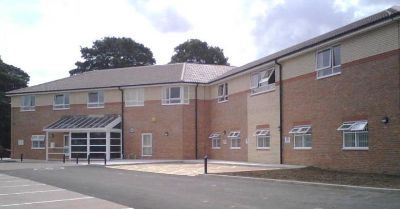 At Dinnington Group Practice, we aim to treat all our patients promptly, courteously and in complete confidence. We feel it is important you know who you are speaking to, so our practice staff wear a name badge and identify themselves on the telephone.
We are a 'GP Training Practice'. This means hospital doctors wanting to enter general practice spend up to 12 months with us in order to gain the experience they need to become family doctors. As a training practice, your medical records may be used for educational purposes. Because of this, we ask patients registering with us to sign a consent form giving permission for their records to be used in this way. As part of their training, these doctors are required to video a number of their consultations. You may be asked to participate in this if you wish to, or you may opt to see another doctor.
This practice is part fo the Rother Valley South Primary care Network.